Hollow chamber panels as a multitalent
our Aircell® hollow chamber panels
WISCHEMANN Kunststoff GmbH is able to offer you hollow chamber panels that can do more. More Quality, more Stability, more Ease – our PP or HDPE Aircell® air chamber panels convince with numerous properties. We place our bet on innovation and continually optimise both our products and the production process so that we can always offer our customers the best solution.
It is not for nothing that our hollow chamber panels have won an award as they are more stable than cardboard packaging and weigh less than pallet cages.
Whether for storage, transportation or packaging – our air chamber panels are real multitalents. They are:
as light as a feather but can nevertheless be subjected to heavy loads
resistant to soiling, moisture, chemicals and decay
inexpensive due to our innovative inline deep drawing process
100 % recyclable
Innovative solutions for longstanding problems
Our patented 3D structure makes our Aircell® hollow chamber panels up to 70% lighter than solid panels but they can be subjected to the same loads however. The air chamber panels can be put to diverse uses:
packing
transport container
interior cladding
Structural or civil engineering
Furniture industry
Trade fair stand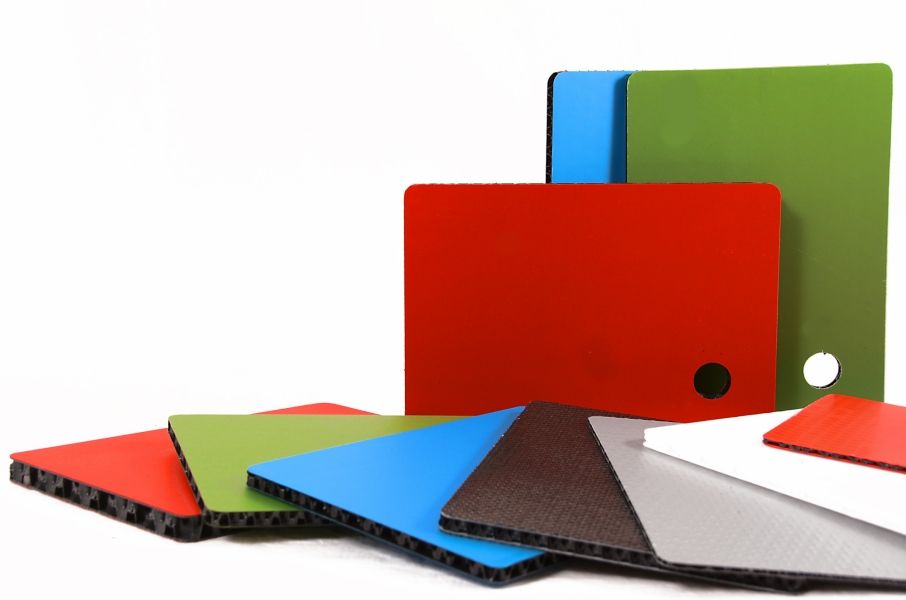 When choosing your hollow chamber panels, you make a decision on the form, colour, size, thickness, pressure, with or without a fold and whether with open or closed edges. A thickness of 3-30 mm is possible depending on requirements.
Our Aircell® air chamber panel has a Standard size of 2300 x 1200 mm.
Our hollow chamber panels meet the highest technical requirements of the automotive industry and are also used as boot floors, truck beds or side panels. The long durability, high stability, corrosion and rust resistance and the water-repellent surface make our panels the right choice. The best thing is that we produce in-line, i.e. without a bonding agent, so that we can offer the highest quality for an attractive price.
When it comes to the finishing possibilities, you can choose from print, fleece lamination, a non-slip coating to name just a few. Do you want to ask the WISCHEMANN Kunststoff GmbH team any questions? Contact us and we would be pleased to advise you on our high quality products.
Aircell air chamber panels
Due to our special manufacturing process, all our sleeves and their varieties can be competitively provided with ESD.
Download
Aircell air chamber panels - summary
The 3D structure of the Aircell air chamber panel enables it to be optimally stored, transported and packed. You can choose the form, colour, size, thickness, whether with or without a fold and the print according to your needs and wishes.
Download